Miyajima
Located in Hiroshima, Miyajima is an island designated as a World Cultural Heritage. Since ancient times, Miyajima island has been called the island of god,because Mt.misen is considered to be a god itself. Therefore many shrines and temples are located on Miyajima, such as, Itsukushima Shrine , Otorii Gate, Daishoin Temple, Daiganji and so on. Miyajima also has an abundance of beautiful nature with the deep forest of Mt. Misen.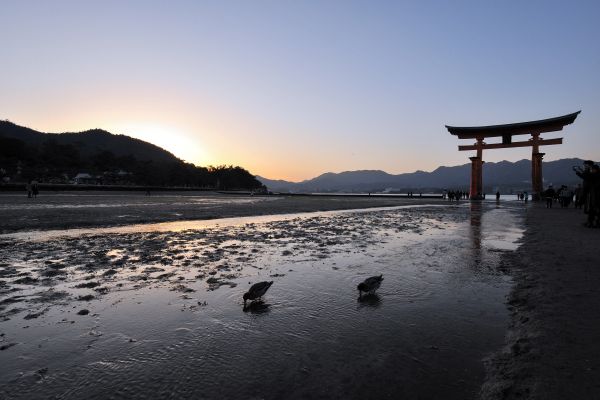 Iwakuni
Iwakuni is a city in the eastern part of Yamaguchi Prefecture. It was a castle town of Iwakuni han during the Edo period. The Kintai Bridge is most the famous sightseeing spot, because it is a beautiful wooden arch bridge spanning the Nishiki river. Kikko park and Iwakuni castle are good places to experience the influences of the Edo era of this castle town.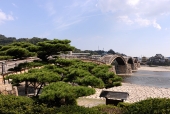 Kurashiki
Kurashiki is a historic city of the west Okayama. It developed as a riverport and as an area directly controlled by the Edo Bakufu during the Edo period. The old merchant quarter is called the Bikan historical area. It contains many wooden warehouse, KURA, painted white with traditional black tiles, along a canal framed with weeping willows. The Ohara Museum of Art is the first museum for Western art in Japan. A lot of other cultural facilities exist, Kurashiki archae logical museum, Museum of folk craft ,and the Japanse rural toy museum.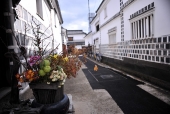 Tsuwano
Tsuwano is a town in Kanoashi District, Shimane Prefecture, and called the Little Kyoto of San-In. Tsuwano is small castle town with old street Tono-machi , there is old buildings and waterway swiming many carp.It is the local country which comes out in tales of old Japan, surrounded by hills. Taikodani Inari Shrine with a tunnel of small red shrine gates. And Otome Toge is telling a sad story of Japanese Catholics who perished for religious belief.Novelist Mori Ōgai was born in Tsuwano.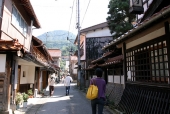 Shimanami Kaido
Onomichi,Hiroshima prefecture and Imabari, Ehime prefecture, is connected by Shimanami Kaido that runs through the islands in the Seto Inland Sea. It is getting more attention because of the well-prepared bicycle road. There are increasing number of not only bicyclists but also pedestrian who can enjoy crossing bridges at their own pace. Thomas Cook once acclaimed that the beauty of Seto Inland Sea is equal to the one beautiful scenery created by gathering the best spots in the world.