Scroll down for meal images and details
Meal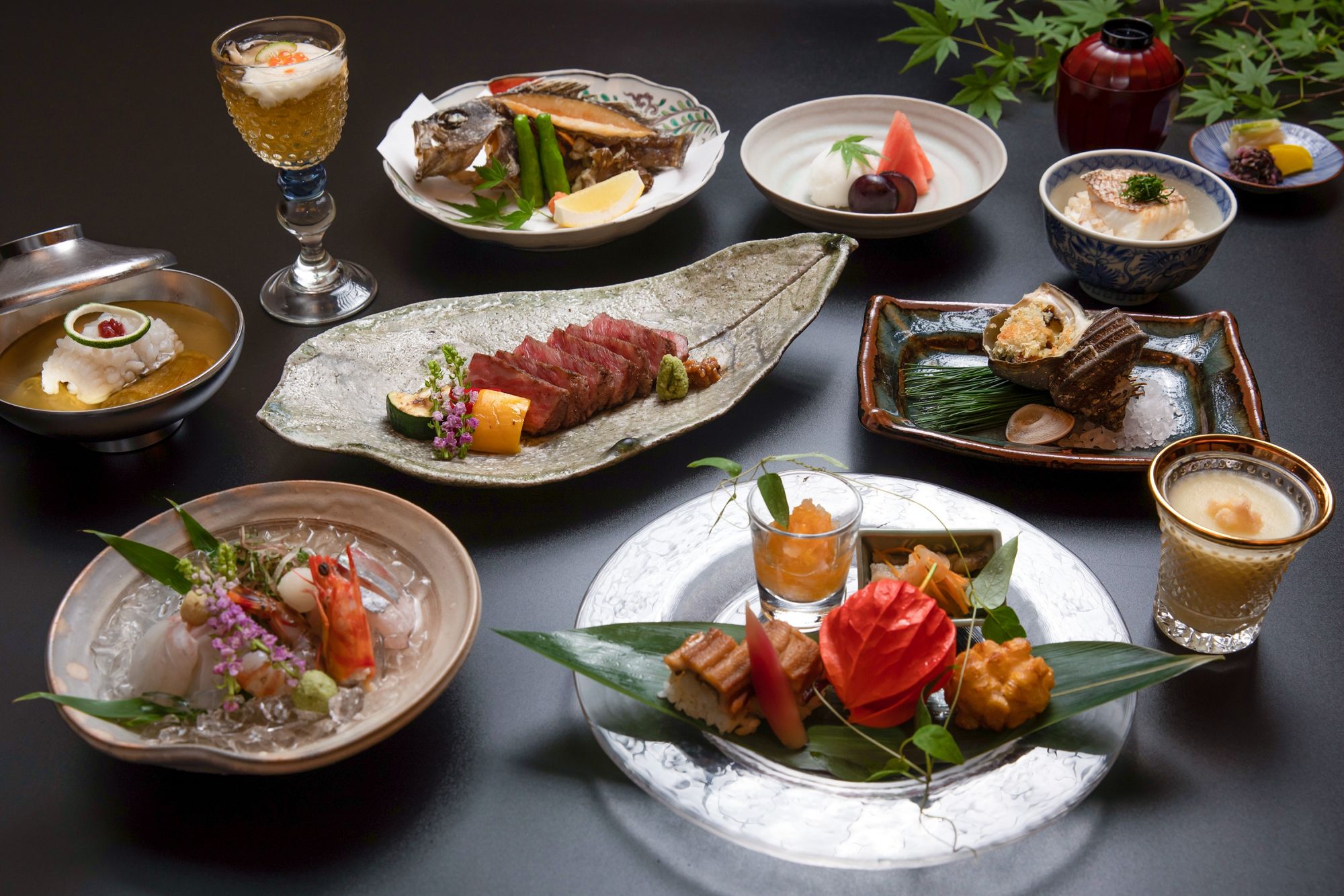 Please enjoy the dinner "Setouchi original dish", and it's style is combination of Japanese and European. You can use our restaurant for only dinner , please reserve beforehand.

For breakfast, we offer you an American style meal with home roasted coffee and handmade jam. If you wish to have Japanese food for breakfast, please select the number of people to be changed from the options below.

*We can provide you vegetarian menu.
Images are of a typical dinner course.
Menu may vary due to season and availability.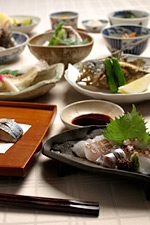 Dinner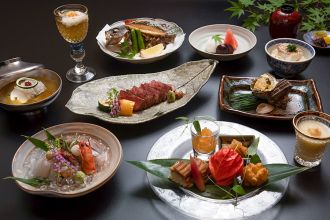 [Menu] A compromise between Japanese and Western styles
Hors d'oeuvre, Sashimi (sliced raw fish), Boiled fish and vegetable, Baked fish, Vinegared dish, Soup, Dessert etc.

*A photograph is an example of course dinner.
*The contents change with the season of foods, arrival-of-goods situations, etc. Please understand the situation beforehand.
Optional Supper
Information Itsukushima Higashimonzen Kikugawa
[Accommodation] for 21 guests
[Number of Rooms] 8
[Hotel Rate(with breakfast and dinner)] 18,000 yen -
[Location] From the ferry terminal, 3 min walk
Check in 3:00 p.m. Check out 11:00 a.m.


- Itsukushima Higashimonzen Kikugawa -

796 Miyajima-cho, Hatsukaichi-shi, Hiroshima, Japan
TEL 0829-44-0039
All services are only provided for user this Home Page, so please send "E-mail Form for Reservation" or e-mail to make a reservation.

Top