Scroll down for meal images and details
Meal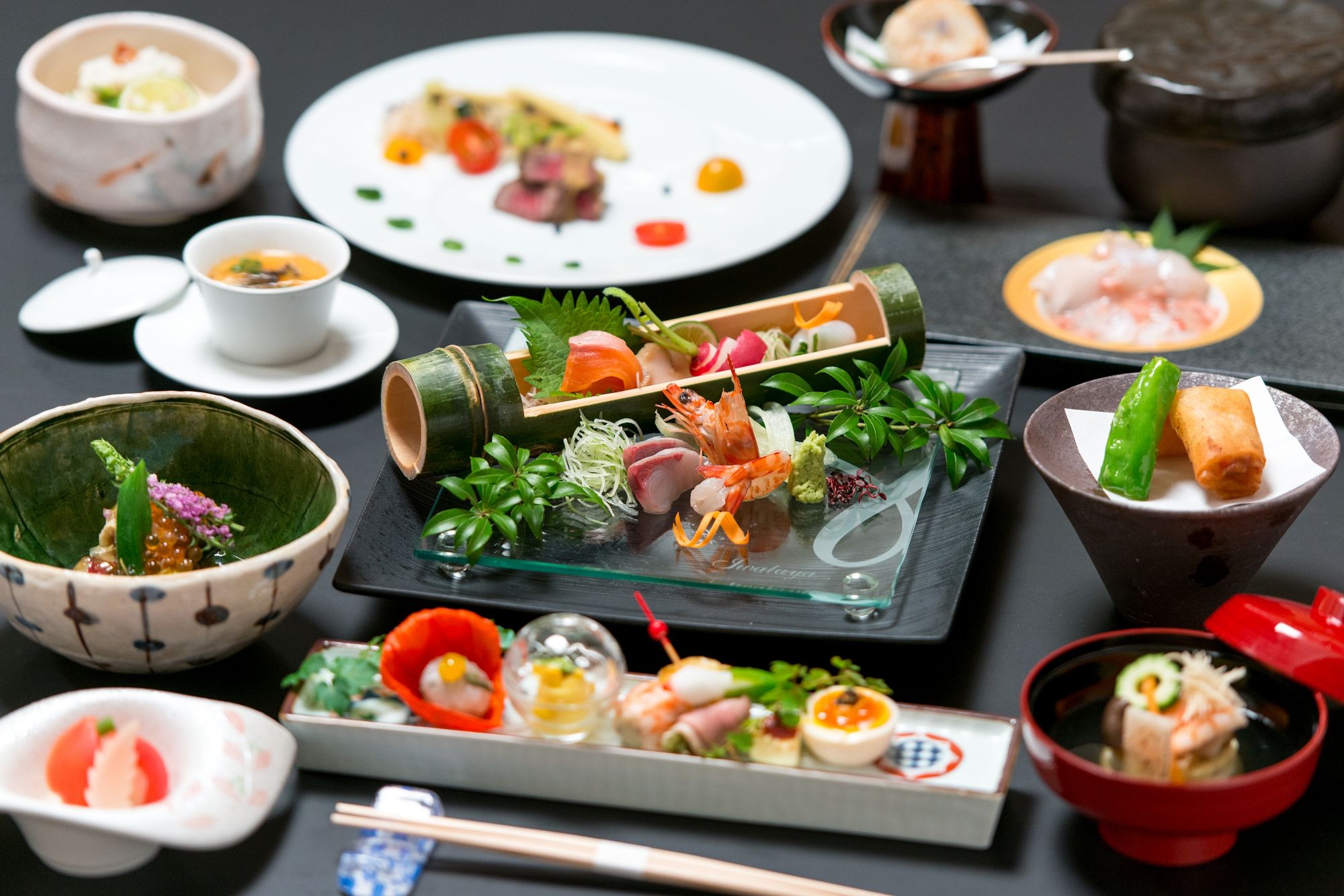 We have no luck of foodstuffs such as seafood of the Seto Inland Sea, seasonal vegetables grown in surrounded area and the Hiroshima beef. The theme of IBUKU's meal which you can enjoy through the five senses such as taste, sound and the surprise when you open the cover is to make people beautiful from inside the body. Please appreciate rich flavor of homemade fermented food with an extra service fruit liquor and soy sauce with rice malt.
Images are of a typical dinner course.
Menu may vary due to season and availability.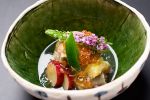 Dinner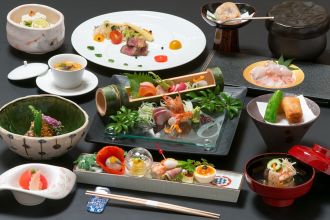 [Menu] Japanese style
Hors d'oeuvre, Sashimi (sliced raw fish), Boiled fish and vegetable, Baked fish, Steak, Tempura, Vinegared dish, Soup, Rice, Dessert etc.

*A photograph is an example of a 5,000 yen upgrading dish.
*The contents change with the season of foods, arrival-of-goods situations, etc. Please understand the situation beforehand.
Information Miyajima Hanare-no-yado IBUKU
[Accommodation] for 24 guests
[Number of rooms] 10
[Hotel Rate(with breakfast and dinner)] 26,000 yen -
[Location] From the ferry terminal of Miyajima-guchi, 15 min. by car
Check in 3:00 p.m. Check out 11:00 a.m.


- Miyajima Hanare-no-yado IBUKU -

1-21-48 Miyahama-onsen, Oono-cho, Hatsukaichi-shi, Hiroshima, Japan
TEL 0829-50-0129
All services are only provided for user this Home Page, so please send "E-mail Form for Reservation" or e-mail to make a reservation.

Top