Scroll down for meal images and details
Meal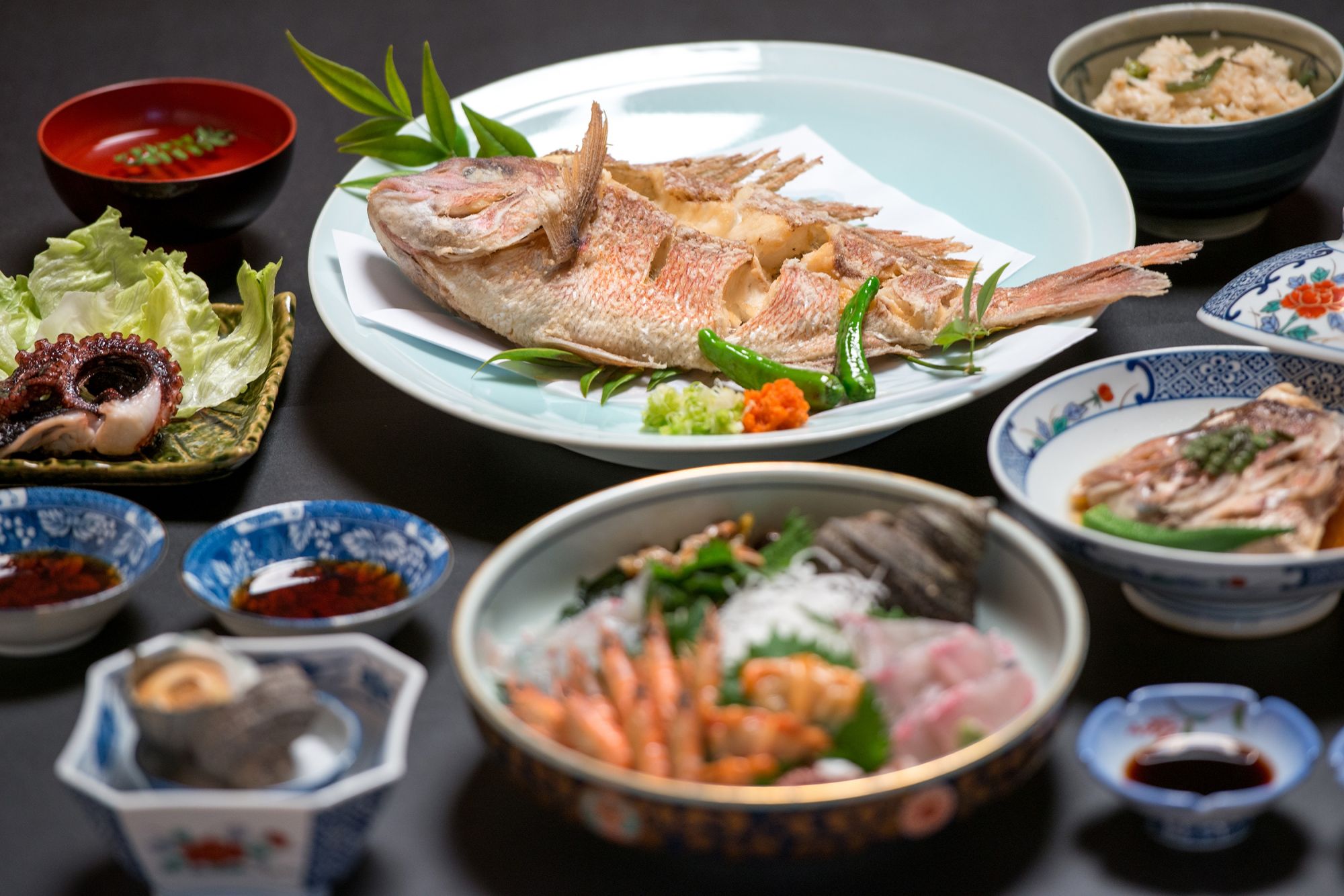 Now that you come to stay in Hakata-jima island, we'd like you to enjoy seafood of this island such as sea bream, local octopus, prawns, sea urchins and turban shells. In the standard menu, crispy deep-fried whole sea bream and fresh deep-fried whole octopus are the original dishes of our inn. Please have sea bream with ponzu sauce (soy sauce containing citrus juice) and octopus without any sauce. Our sashimi plate basically consists of six kinds of fish. For more than two people, we'll serve them on a large plate. We use local Hakata salt. The dishes look hearty, but we cook and arrange them very carefully.
Images are of a typical dinner course.
Menu may vary due to season and availability.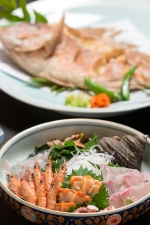 Dinner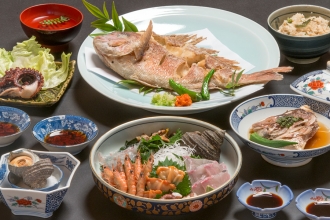 [Menu] Japanese style / Standard
Grilled Turban Shell, Fried Fish, Sashimi(sliced raw fish), Boiled Fish, Nabemono (a one-pot dish), Yakimono, Rice, Soup

*A photograph is an example of a standard dish.
*The contents change with the season of foods, arrival-of-goods situations, etc. Please understand the situation beforehand.
Information Sarasaya Ryokan
[Accommodation] for 40 guests
[Number of Rooms] 11
[Hotel Rate(with breakfast and dinner)] 10,000 yen -
[Location] From the JR Onomichi Sta., 50 min. by car
Check in 15:00 p.m. Check out 10:00 a.m.


- Sarasaya Ryokan -

3430 Kinoura Ko, Hakata-cho, Imabari-shi, Ehime, Japan
TEL 0897-72-0006
All services are only provided for user this Home Page, so please send "E-mail Form for Reservation" or e-mail to make a reservation.

Top