Scroll down for meal images and details
Meal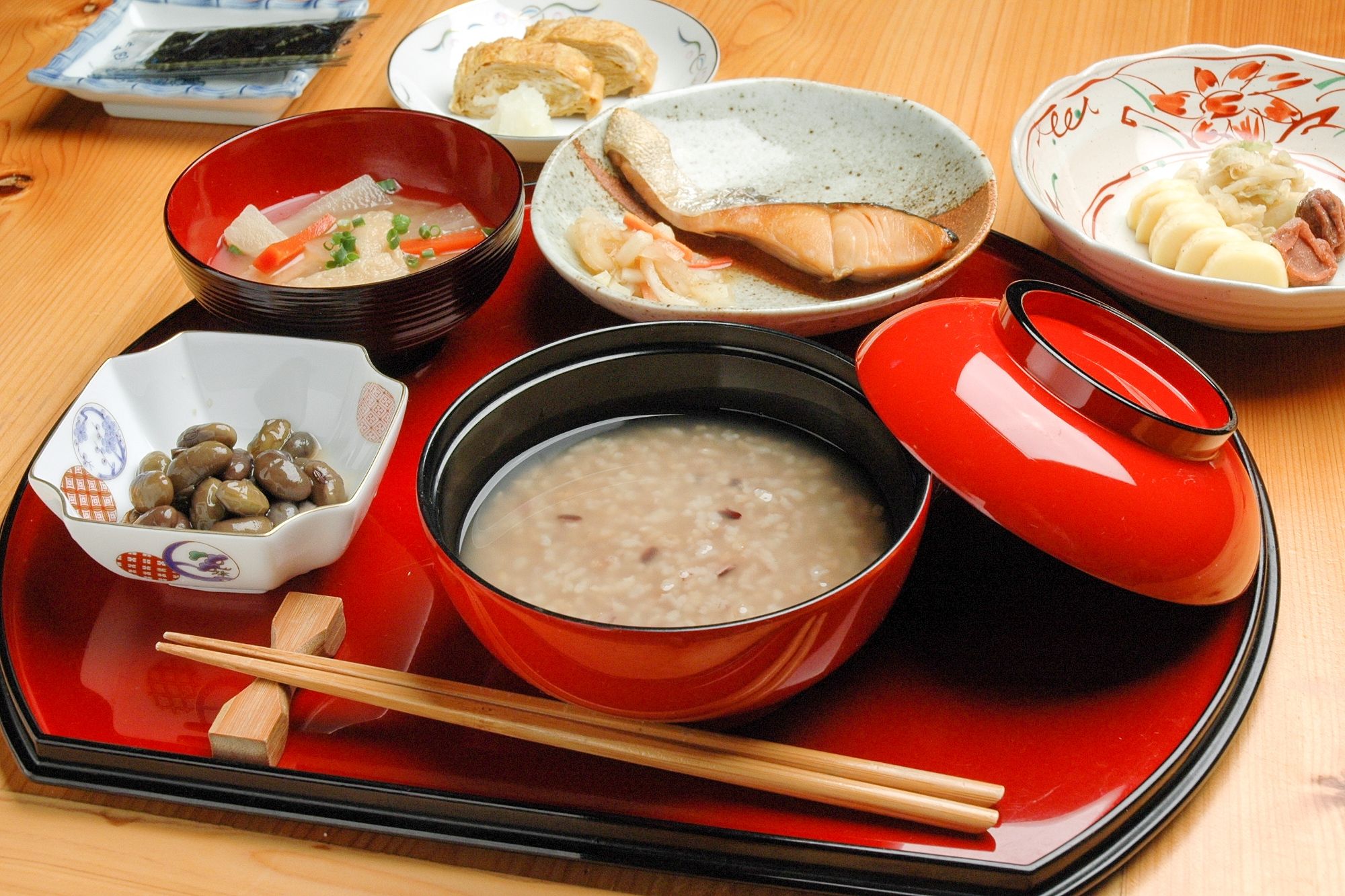 Traditional home cooking is prepared by the Okami (hostess) of the inn. We use many local vegetables in our dishes. The food is not fancy but it embodies the warmth a tradition of Nara cooking.
Images are of a typical dinner course.
Menu may vary due to season and availability.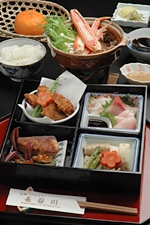 Breakfast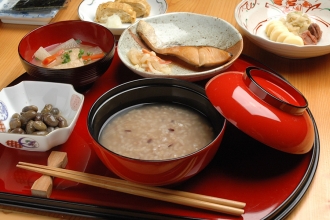 For breakfast, we serve "Chagayu". (tea and rice porridge) In the Nara era, "chagayu" was served everyday at the Yamato temple and at Todaiji temple. Later this dish became popular even with the common people. Until the year 30 to the Showa era, it was said "Nara's morning starts with chagayu." So many people ate chagayu for breakfast. The chagayu we serve is made from an ancient variety of rice. It's a warm and delicious way to start your morning.

*The rate of breakfast is 1,250 yen.
Information Hatago Hasegawa
[Accommodation] for 16 guests
[Number of rooms] 8
[Hotel Rate(with breakfast included)] 7,250 yen -
[Location] From the JR Nara sta., 15 min. by bus
Check in 4:00 p.m. Check out 9:30 a.m.


- Hatago Hasegawa -

1474 Takabatake-cho, Nara-shi, Japan
TEL 0742-26-7766
All services are only provided for user this Home Page, so please send "E-mail Form for Reservation" or e-mail to make a reservation.

Top