Scroll down for meal images and details
Meal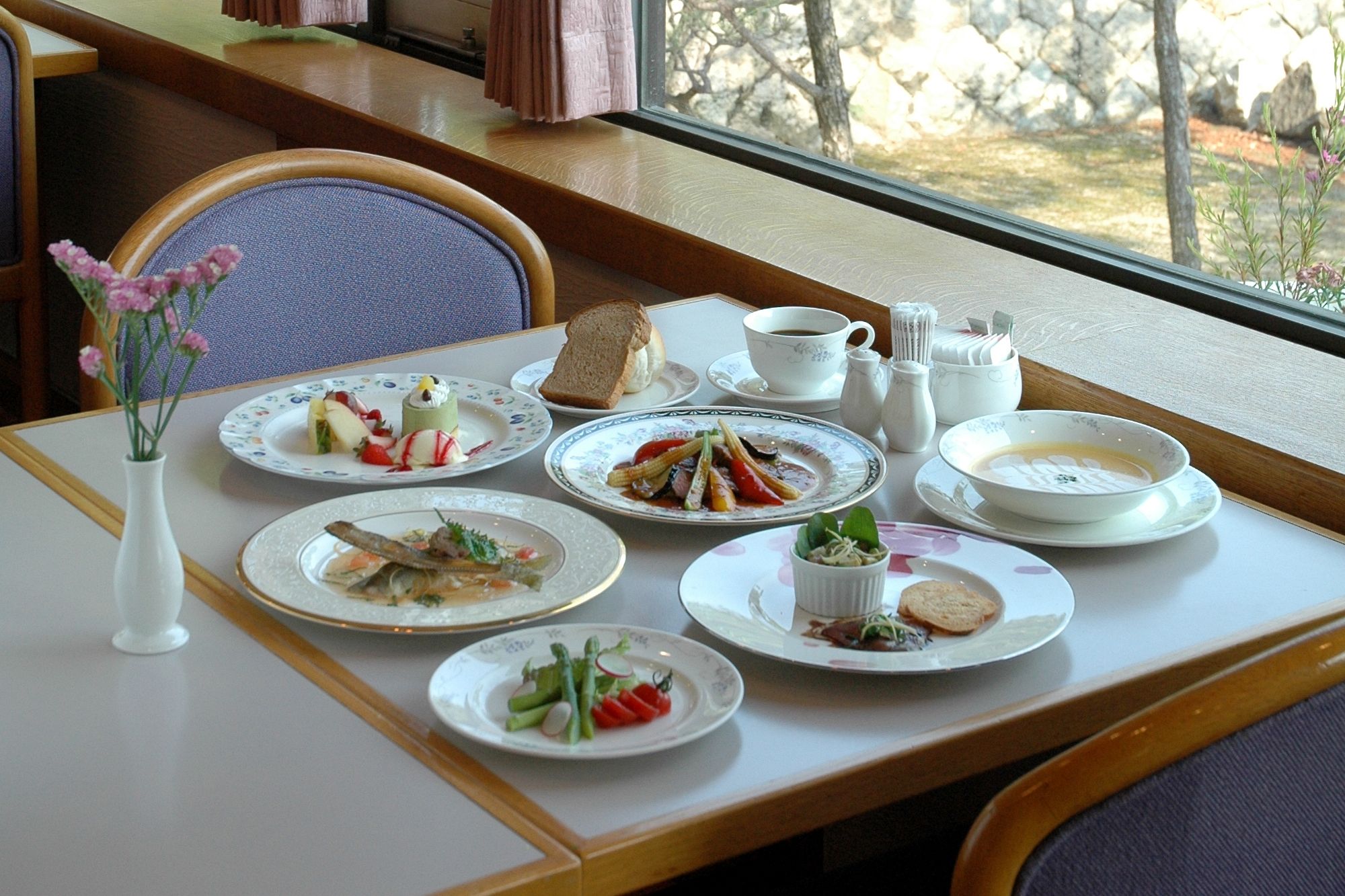 Full course French dinner at a reasonable price. Local residents also come here to enjoy fine French dinning. And a la carte menu also available.

*Dinner courses are 4,788 yen, 6,315 yen, and 9,778 yen.
Images are of a typical dinner course.
Menu may vary due to season and availability.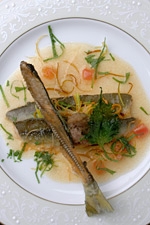 4,715 yen Dinner Course
Dinner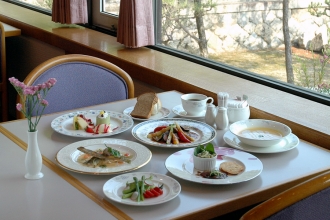 [Menu] Western style / 4,788 yen course
Marinnated Bonito and Avocado Balsamique Viveger Sauce, Today's Soup, Grilled Sweet Fish with Mousse of Liver Tomato Sauce, Sirloin Steak Chinese Sauce in Eggplant and Pimiento, Aspargus Salad, Dessert / Coffee / Roll

*A photograph is an example of 4,787 yen course.
*The contents change with the season of foods, arrival-of-goods situations, etc. Please understand the situation beforehand.


Information Kurashiki Kokusai Hotel
[Accommodation] for 212 guests
[Number of rooms] 88
[Hotel Rate(Twin)] from 15,681 yen -
[Location] From the JR Kurashiki sta., 8 min. walk
Check in 2:00 p.m. Check out 11:00 a.m.


- Kurashiki Kokusai Hotel -

1-1-44 Chuo, Kurashiki-shi, Japan
TEL 086-422-5141
All services are only provided for user this Home Page, so please send "E-mail Form for Reservation" or e-mail to make a reservation.

Top