Scroll down for meal images and details
Meal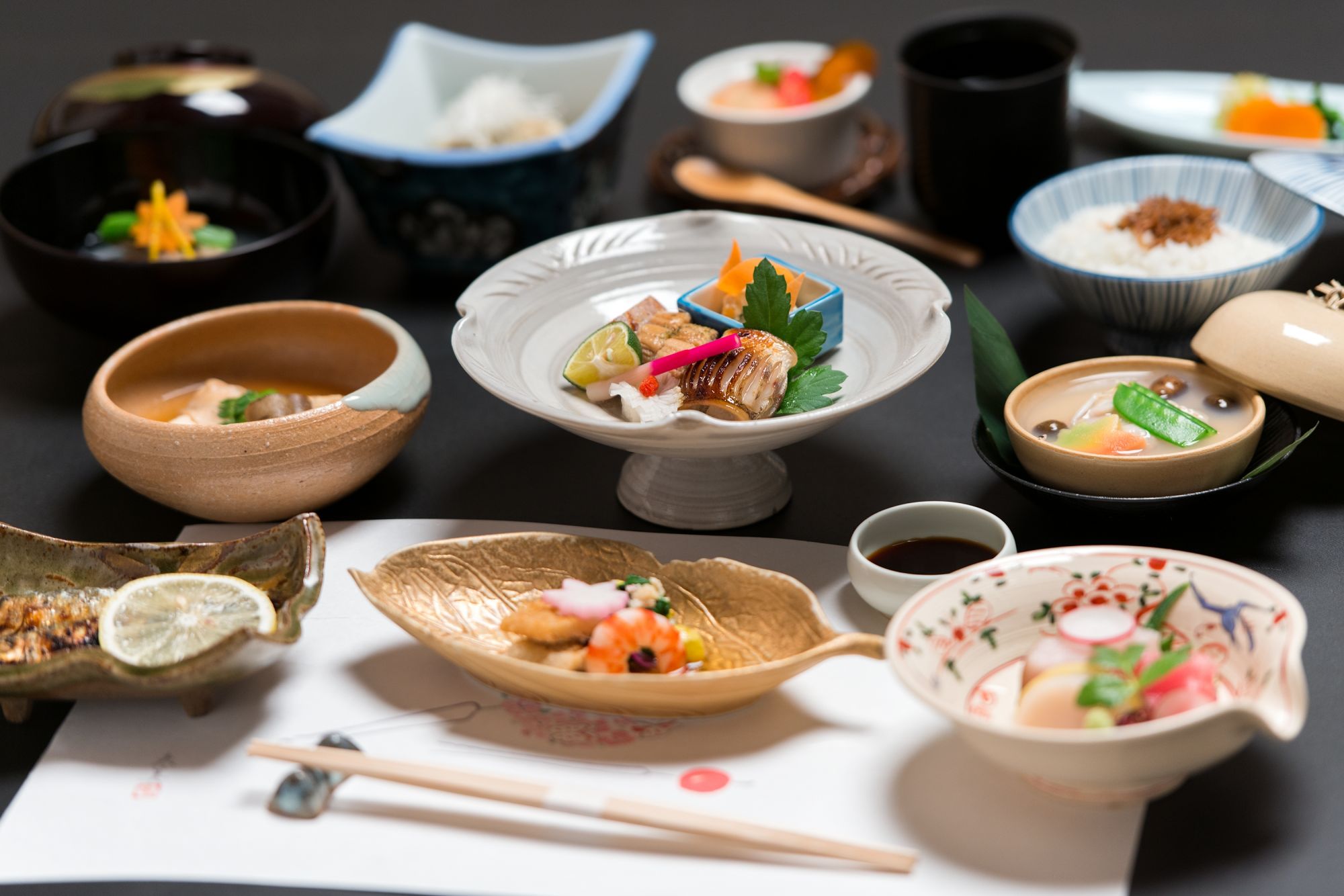 Basically we offer only beds without meals, but you can order a meal of "Yoshii Ryokan", the Japanese-style restaurant and inn (3 minute walk). You can dine at the old established Japaese-style inn (Ryokan) in Kurashiki for a change.
Images are of a typical dinner course.
Menu may vary due to season and availability.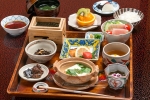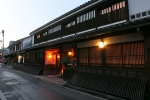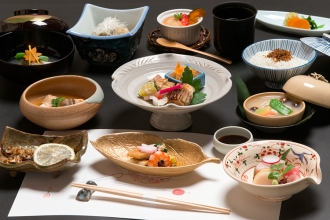 A Kaiseki meal which is made mainly from local seasonal foodstuff and "Unajyu" (broiled eel served over rice in a lacquered box) are served as dinner. A splendid and Japanese-style breakfast is served in the morning. Please enjoy a luxurious and variety of meals.

Unajyu / 4,200 yen
Kaiseki meal / 13,200 yen

*Meals are served at "Yoshii Ryokan".
at Yoshii Ryokan
Breakfast
Breakfast would be one of pleasure for tourists. Please enjoy your breakfast served by the Japanese-style restaurant and inn.

*Meals are served at "Yoshii Ryokan".
You can look at an enlarged image when You click an image.
Information Onsaka-no-Ie
[Accommodation] for 3 guests
[Number of Rooms] 1
[Villa Rental Rate] 11,000 yen -
[Location] From the JR Kurashiki Sta., 12 min. walk
Check in 14:00 p.m. Check out 10:00 a.m.


- Onsaka-no-Ie -

11-16 Hon-machi, Kurashiki-shi, Japan
TEL 090-7999-6682
All services are only provided for user this Home Page, so please send "E-mail Form for Reservation" or e-mail to make a reservation.

Top